How Much are Porcelain Veneers?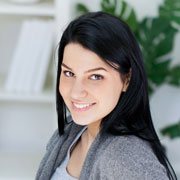 How much are porcelain veneers? This is a question often asked to our Los Angeles porcelain veneers expert and for good reason. Patients who have stained teeth, gaps between teeth, cracked teeth, and minor misalignments may feel self-conscious about their smile. Having a smile that is less than perfect can make you more hesitant to smile around others. But you may also be hesitant to spend a lot of money on a cosmetic dentistry procedure. Although the price of veneers tends to be very affordable, your exact price will vary depending on several factors.
If you have ever asked yourself, "How much are porcelain veneers?" you should schedule a consultation with our dentist right away. During this first meeting, our dentist will examine your mouth to make sure you are a good candidate for a procedure. Good candidates will be in good oral health, have realistic expectations, be committed to good oral hygiene, and have a sufficient amount of healthy enamel. If you suffer from gum disease or do not have enough enamel, then veneers will not be right for you. If it is determined that you qualify for veneers, our expert will also be able to give you an estimate as to how much you can expect to pay.
Most patients can expect to pay several hundred dollars for each tooth that needs a veneer, so the number of veneers you want to have placed will factor into the final cost. Your price will also depend on the type of veneers you are having placed. Veneers can be made out of composite resin or porcelain. Since porcelain is a much more durable substance that is highly resistant against stains, it will cost more than composite resin, but porcelain provides a much more natural appearance, which is something to take into consideration.
When making the decision to get veneers, it is important to view them as an investment. When asking, "How much are porcelain veneers?" remember that veneers serve the function of teeth whitening, orthodontics, and dental crowns all in one. And most patients can expect their veneers to last for many years.
Back to Blog