Los Angeles Porcelain Veneers Dentist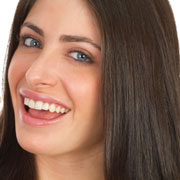 Our Los Angeles porcelain veneers dentist offers porcelain veneers that can give you a world-class smile. Within just a few dental appointments, your smile can be transformed from dull, worn, stained and chipped to healthy-looking, stain-free, bright and symmetrical. We customize porcelain veneers to fit the unique contours of your teeth so that they blend seamlessly into your smile and look remarkably natural.


If you are interested in porcelain veneers, you will first schedule a consultation with our Los Angeles porcelain veneers dentist, who will need to determine if you are a candidate for the procedure. If you have good dental health and healthy gums, if you are not missing teeth and do not need major orthodontic work, you may be a candidate for porcelain veneers. We can use porcelain veneers to correct numerous cosmetic issues, including gaps, misalignments, stains, discolorations, chips, worn enamel, cracks and other problems.


The benefits of porcelain veneers are numerous. Although a small amount of enamel generally needs to be removed, the basic structure of the tooth remains unchanged, and the soft tissues surrounding the tooth are left intact. The colors and contours of the teeth can be perfectly matched for a flawless appearance, and intrinsic stains, such as those from antibiotics, can be concealed entirely. Teeth that are weakened by worn enamel or that have been fractured can be restored without more invasive treatments, and mild misalignments can be corrected without more extensive orthodontic treatments.


Porcelain veneers can last more than 15 years, and they are highly stain resistant. They are durable, unlikely to chip or crack and can keep your smile looking healthy and beautiful for many years. If you drink alcohol, you may need to limit your consumption to maximize their lifespan, and if you grind your teeth, you may need to wear a night guard. Our dentist may provide you with further instructions to ensure maximum results. If you are ready to learn more about how you can enjoy a more beautiful smile, our Los Angeles porcelain veneers dentist can help. Give us a call today to schedule your consultation.

Back to Articles