Los Angeles Porcelain Veneers Specialist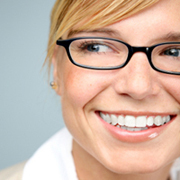 Are you currently happy with your smile? If chips, stains and other aesthetic flaws are detracting from the natural beauty of your smile, you should know that you have options. Our Los Angeles porcelain veneers specialist can use porcelain veneers to give you a white, symmetrical smile that flatters your overall appearance.


You may be a candidate for dental veneers if you:
• Have healthy teeth and gums
• Have aesthetic problems such as stains, uneven teeth, gaps between your teeth, chips or cracks
• Desire to improve the appearance of your smile
• Want fast, long-lasting, effective results


Our Los Angeles porcelain veneers specialist will begin with a comprehensive smile analysis, which will give us an opportunity to get to know you, understand your concerns and develop a treatment plan. We will use your current smile along with your facial features to design a new smile that will be flattering to your overall appearance. You can even preview your new smile and make adjustments based on your desired results.


All treatments have risks and benefits, including cosmetic treatments such as porcelain veneers.
• Dental veneers can last several decades or longer. Your smile may stay luminous and beautiful for 20 years or more.
• Porcelain veneers require the removal of dental enamel, which means they are a permanent restoration.
• They are highly stain resistant, which means you can continue to enjoy all your favorite foods and drinks without worrying about stains or discolorations.
• Porcelain veneers may not be appropriate for those who grind their teeth. If you grind your teeth, talk to our Los Angeles porcelain veneers specialist about alternative treatment options or to determine if a night guard can help protect your new smile from potential damage.
• Dental veneers can correct numerous aesthetic issues at once, which makes them a great choice for those who have significant or numerous cosmetic concerns.

Each smile we treat is as unique as the person behind it. Our Los Angeles porcelain veneers specialist sees you as a person and not just another case. We will listen carefully to your concerns, explain your options and answer any questions you have so that you can make the best decision possible for your dental needs.


Contact us today to schedule your consultation with our Los Angeles porcelain veneers specialist.

Back to Articles