Porcelain Veneers Cost per Tooth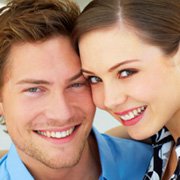 The porcelain veneers cost per tooth will ultimately depend on several factors. First, it is important to keep in mind that veneers are one of the most versatile restorations available today, and they can be used to cover up cracked teeth, discolorations, minor misalignments, and gaps between teeth. Veneers might be considered expensive compared to other restorative options, but many patients have said that they have been completely satisfied with their results and that the price is well worth the results.
Several factors will determine the porcelain veneers cost per tooth. The most significant might be the type of material you choose to have your veneers made of. Veneers can either be made out of composite resin or porcelain. Composite resin is less expensive than porcelain, but porcelain more closely resembles the natural look of your teeth. Additionally, porcelain veneers can last up to 15 years while composite resin veneers generally last between five and seven years. Some of the other factors that will determine your porcelain veneers cost per tooth include:
• The fees of the dentist performing the procedure
• The number of teeth that require veneers
• The geographic location where you are having the procedure performed
• The type of dental insurance you have
If you are concerned at all about the price, talk to our expert in porcelain veneers in Los Angeles about setting up a payment plan. And you will not have to worry about any unexpected fees popping up. You will be given an estimate of what you can expect to pay during your initial consultation with our dentist.
During this preliminary meeting, our dentist will examine your oral health to make sure you are in good enough shape to handle the procedure. Patients who suffer from gum disease or tooth decay will need to have those issues taken care of before continuing with the treatment. Additionally, veneers require a small portion of your enamel to be removed, so you need to have sufficient enamel in order to take the veneers. If you have insufficient enamel, veneers will not be right for you.
Back to Blog