Porcelain Veneers in Los Angeles, CA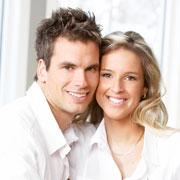 Beautiful smiles might seem common in Los Angeles, but not everyone sporting those stunning smiles was born with one. Porcelain veneers are often used to perfect or enhance teeth that have suffered stains, unevenness, chips or cracks. Our dentist for porcelain veneers in Los Angeles, CA can provide you with the smile of your dreams thanks to porcelain veneers.


Your smile can significantly affect how you feel about yourself. You may feel self-conscious about your teeth, or you may not feel comfortable speaking in public or meeting new people. Your smile may be dragging you down and holding you back. It is time to change that. Our dentist for porcelain veneers in Los Angeles, CA, will explain your options at your consultation.


Porcelain veneers are strong, durable and virtually indistinguishable from your natural teeth. They are translucent, just like your own teeth, which means that light can penetrate them for a luminescent quality. Porcelain is naturally stain resistant, which means you can continue to enjoy all your favorite foods and drinks without worry.


Porcelain Veneers Los Angeles, CA
If you are a candidate for porcelain veneers, our dentist for porcelain veneers in Los Angeles, CA will first trim away a small portion of enamel from your teeth. Dental impressions will be taken so that your new veneers can be crafted, and our dentist will place temporary veneers to protect your prepared teeth. Once they are ready, your new porcelain veneers will be checked for fit, color and appearance, and if you are happy with them, we will bond them to your teeth for a beautiful, long-lasting smile.


Taking care of your new smile is easy: Simply brush after meals, floss daily and visit us every six months for a checkup and professional cleaning. If you grind your teeth at night, you may need to wear a mouth guard to protect your veneers. You may also need to limit your alcohol consumption, which can reduce the lifespan of your veneers.


You may be just three dental visits away from a brilliant new smile that suits your personality and overall appearance. Are you ready? Give us a call today to schedule your first consultation with our dentist for porcelain veneers in Los Angeles, CA.

Back to Articles