Porcelain Veneers Specialist in Los Angeles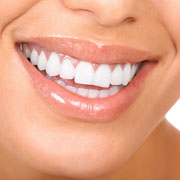 What does your smile say about you? A bright, healthy smile can be naturally attractive, and a shy, sweet smile can increase feelings of intimacy. Concealing your smile behind your hand or not smiling at all may be telling others that you lack confidence about your smile or about yourself. If your teeth are chipped, stained, gapped, misaligned or worn, you may not want to share your smile. Our porcelain veneers specialist in Los Angeles, CA, can help.


Porcelain veneers are wafer-thin tooth-shaped shells of porcelain that can be bonded to prepared teeth for an attractive, long-lasting smile. They are stain-resistant and durable, and they can be used to correct one or more aesthetic issues. Porcelain veneers can be used on their own or as a part of a smile makeover procedure.

If you are a candidate for porcelain veneers, our porcelain veneers specialist in Los Angeles, CA, will file your teeth in order to remove a small amount of enamel so that your new veneers can fit comfortably over your teeth. Dental impressions will be taken, and we may place temporary veneers for an immediate smile boost and to protect your teeth as you wait for your custom-made veneers. Once your veneers are ready, you will return to our office, and we will bond them to your teeth with powerful dental cement.


Porcelain Veneers Specialist Los Angeles
Porcelain veneers do not just look like your own natural teeth: The care is remarkably similar. Brush them twice a day, floss them once a day and visit our porcelain veneers specialist in Los Angeles, CA, every six months for a professional cleaning and checkup.


Are your teeth and gums healthy? You may be a candidate for porcelain veneers. Our dentist will examine your teeth to ensure they are strong and healthy and that you are free of gum disease. We will formulate a treatment plan that will address your concerns.
Contact us today to schedule your consultation with our porcelain veneers specialist in Los Angeles, CA.

Back to Articles